Need to frost an entire layer cake, and not have it end up looking all gloppy? Learn the secret technique for decorating with smooth, silky chocolate ganache with these tutorials.
What is ganache? Cake ganache, the shiny topping that can turn the plainest cake into a stunner, is a mix of chocolate and cream. It's easy to make and can be flavored with all kinds of things.
So, ganache is a delicious, smooth, and creamy chocolate frosting that complements cakes perfectly. You can use white chocolate ganache or dark chocolate ganache to frost your cakes. But, to frost a cake with ganache can be a learning curve. It is so important to first get your basics right.
If you ever dreamt of creating some gorgeous cakes, tier cakes, structured cakes? Then, ganache may be the answer. Honestly? it's easier than frosting a cake with buttercream.
Note that ganache is a type of frosting that can be spread, piped, or poured. So, you will need the right ganache recipes for the right job.
Cake decorating with ganache takes a little planning ahead, but the results are stunning.
Here are some of the best tutorials available online that will guide you with videos and progress pictures along the way.
---
by Yeners Cake Tips - Yeners Way
---
by CakesbyLynz
---
by Sweetness and Bite - progress pictures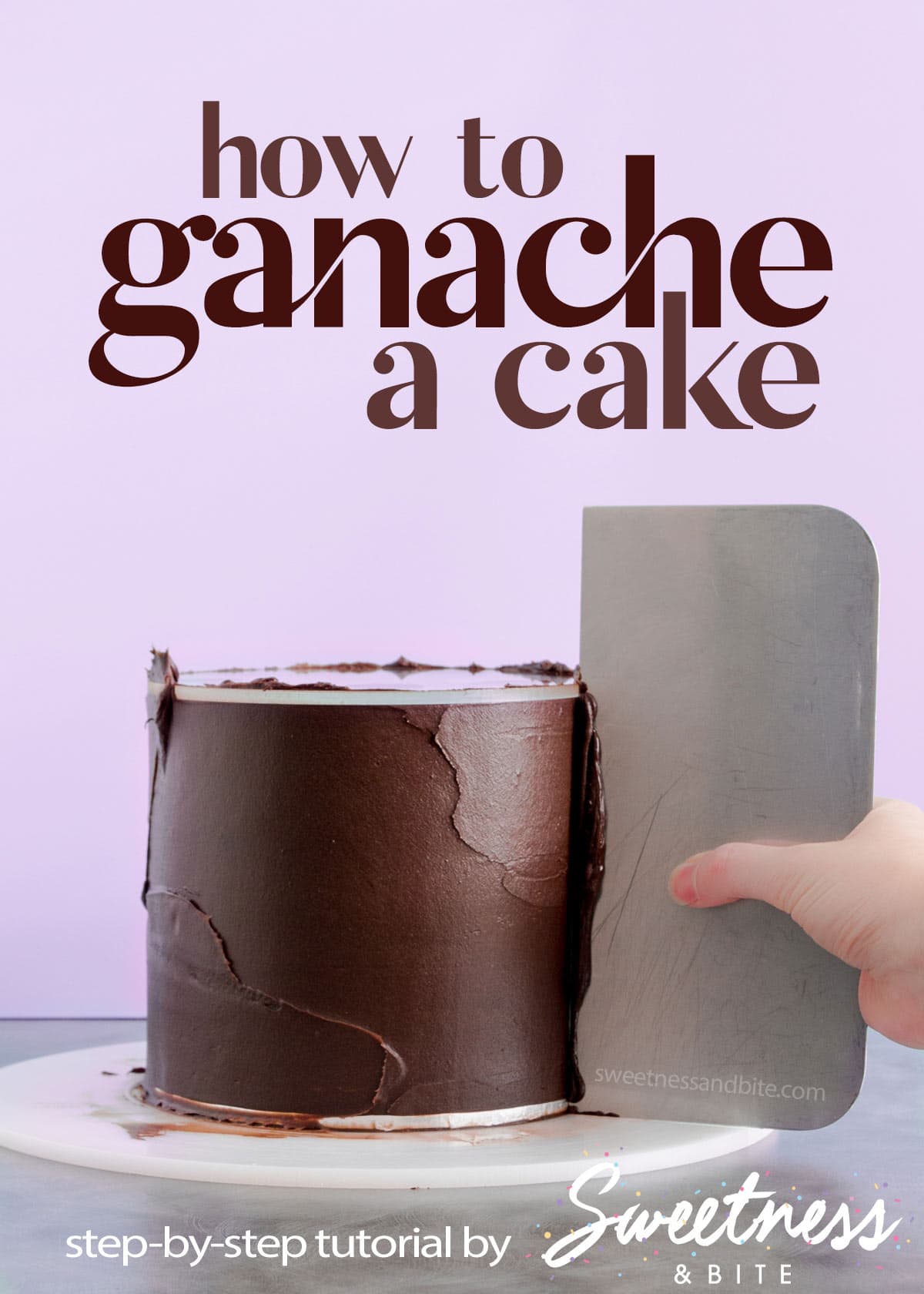 How to Ganache a Cake ~ Tutorial - Sweetness & Bite
How to ganache a cake - step-by-step tutorial. Learn how to make ganache, then how to get smooth straight sides on your cake and super sharp ganache edges!
You may also like