These Best Gumpaste Rose Tutorials are the simplest and easiest of all flower, sugar roses aka gumpaste rose. One of the first sugar flowers you probably will try to make
A single rose on its own can add so much more to a cake than any other sugar elements. While there are plenty of good tutorials out there, here is a selection of the best tutorials that will be a great place to start
Best Gumpaste Rose Tutorials - Videos
Gumpaste Rose Kara Andretta of Kara's Couture Cakes 
How to Make a Gumpaste Rose by Shawna - McGreevy
Gum Paste Rose Tutorial by Veena Azmanov
Gumpaste Rose Tutorial by CakesbyLynz
EASY Realistic Gumpaste Rose by Arise Cake Creations
A Beginner's Guide to Sugar Flowers by Buttercut Bakery
Quick and Easy Gumpaste Rose Tutorial- Rosie's Dessert Spot
How to Make a Quick Easy Sugar Rose | Cherry Basics
How to Make a Gumpaste Rose by AG Sugar Flowers
Gum Paste Rose Cupcakes by Wilton
---
Premium Tutorials
Learn Cake Decorating Online with Serdar Yener
Yeners Way creates online cake decorating tutorials videos to help you learn cake decorating online, anytime, anywhere!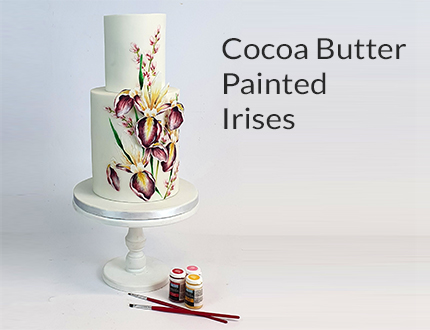 Coco Butter Painted Irises with Emily Hankins - CakeFlix
Learn how to create this super pretty 2 tier hand painted cake with cocoa butter painting specialist Emily Hankins. This cake would make a perfectly petite wedding cake by itself or you could use the skills you have gathered through the class to put your own spin on a hand painted floral design!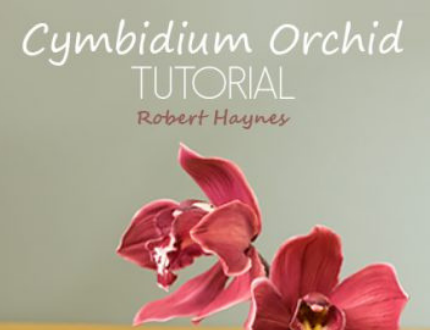 Cymbidium Orchid Sugar Flower Tutorial by Robert Haynes - CakeFlix
Learn how to make a cymbidium orchid cake with expert video tuition from top cake decorator Robert Haynes. Join now to access 100s of free lessons.
---
Gumpaste Rose - Inspiration Board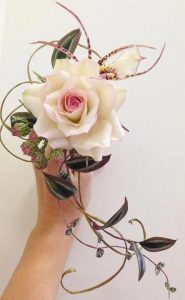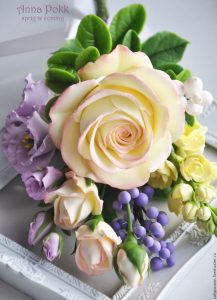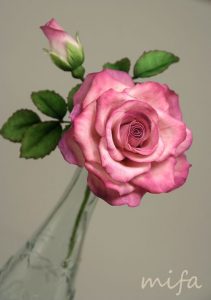 ---
You may also like
Homemade Gumpaste Recipe for Sugar Flowers - Gum Paste - Veena Azmanov
Sugar flowers are made with a special sugar dough called gumpaste recipe made with edible gums such as Tylose or CMC. These make the petals hard enabling us to roll the paste really thin thus creating life like sugar flowers.
How to make Edible Gum Paste for Cake Decorating - Veena Azmanov
Gumpaste recipe is a must have a recipe on hand for every cake decorator because of its many uses. This edible gum paste recipe can be used to make cake
---
The Four BEST Cake Decorating Sugar Flower Books for Beginners